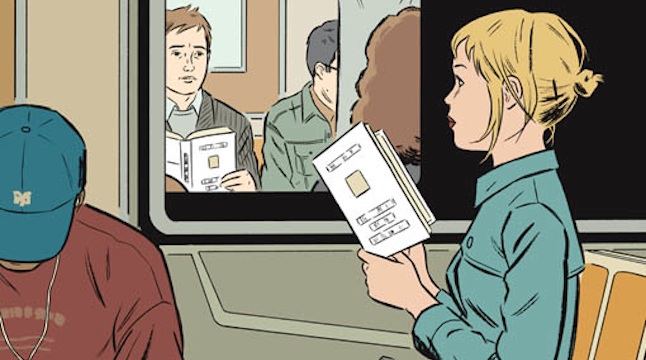 New York Drawings by Adrian Tomine
IN STORES SEPTEMBER 2012
A collection of illustrations from the New Yorker cover artist and award-winning cartoonist Adrian Tomine.
Two strangers, both reading the same novel, share a fleeting glance between passing subway cars. A bookstore owner locks eyes with a neighbor as she receives an Amazon package. Strangers are united by circumstance as they wait on the subway stairs for a summer storm to pass.
Adrian Tomine's illustrations and comics have appeared for more than a decade in the pages (and on the cover) of the New Yorker. Instantly recognizable for their deceptively simple and evocative style, these images have garnered the attention of the New Yorker's readership and the approbation of such venerable institutions as the Art Directors Club and American Illustration.